Real Estate Summary
Due to job gains in Ontario, the unemployment rate has eased lower to 5.3%. Industrial products in the GTA is on high demand pushing vacancy rates down to 1.3%.  Downtown Toronto office market is extremely tight, with vacancy rates at below 2% for class A buildings. 
Industrial rental rates will continue to rise across the GTA for all classes. New office construction will be coming on stream in the coming years creating a more balanced market.
Publications:
Industrial
GTA Industrial Marketbeat Q3 2019
GTA Industrial Snapshot Q3 2019
GTA Industrial Vacancy & Rate Comparison Snapshot Q3 2019
GTA Industrial Statistical Summary Q3 2019
Office
.
GTA Office Marketbeat Q3 2019
The information on this page is provided by: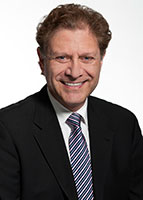 Cushman & Wakefield ULC
Raffi Kouyoumdjian
Senior Specialist / Sales Representative
Commercial Sales & Leasing
Direct:   +1 416 756 5428
Mobile: +1 416 671 5913